Irrigation System Design & Installation, Maintenance, Winterizations, Repairs
Schedule your irrigation system winterization today.
It's that time of year! Below is a list what is included in a winterization:
Shut off mainline to irrigation system
Hook up high pressure air compressor to the system mainline
Turn on every zone in the system to blow out all water from the main and lateral pipes
Leave ball valves and test ports open at 45 degree angle
Identify any potential repairs needed for the following season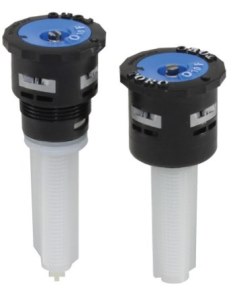 Montgomery Irrigation utilizes top quality products by Toro and other industry leaders. Below are some brief descriptions of some of the products we can use when installing residential and commercial irrigation system installations.
Toro Precision Series Spray Nozzles
These are the most efficient spray nozzle line for managing water use, eliminating runoff and reducing water bills. These nozzles are avialble in a wide selection of arcs and radii, as well as male and female threads and fit Toro, Irritrol, Rain Bird and Hunter spray bodies.
More information on these nozzles
Toro Evolution Series Controllers
Toro Evolution is the next generation in controllers. Shortcut buttons provide quick access to basic functions while the advanced menu leverages the experience and knowledge of the irrigation professional.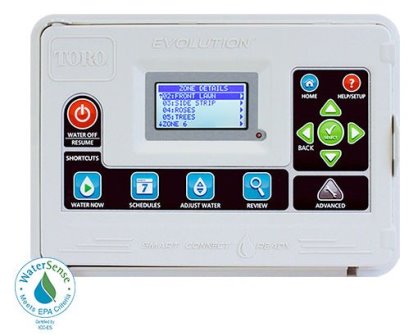 More information on these controllers
Toro Precision Soil Sensor
Leveraging Toro sensing technology used on high-end commercial sites and world-class golf courses around the globe, the Toro Precision Soil Sensor reduces water waste by continuously measuring moisture levels in the soil and determining when to allow your controller to water, maximizing the efficiency of your irrigation system. Communication between the sensor probe and receiver is completely wireless, so installation is quick and easy with no digging required.
More information on these soil sensors
Irritrol Wireless Weather Sensing System
For simple, water-saving, weather-following, automatic irrigation control, Irritrol introduces the Climate Logic Weather Sensing System. Consisting of three componentsa wireless transmitting weather sensor for installation outdoors, a receiver module to attach to the Irritrol controller, and an SD card with the 10-year, local historical weather informationthe system monitors weather data, transmits it to the module, then alters the controllers program to follow the weather. As for compatibility, the Climate Logic Weather Sensing System works with the Rain Dial-R, Total Control-R, KwikDial and the new MC-E controllers (blue model).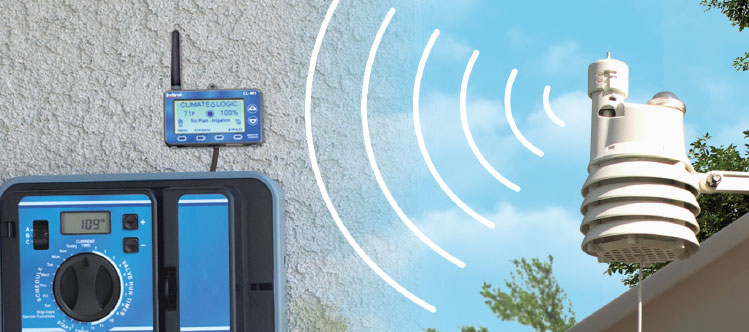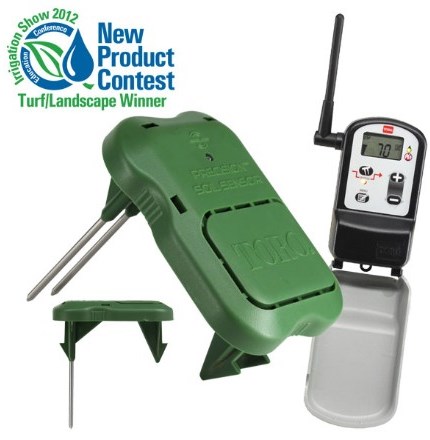 More information on these weather sensing systems
Montgomery Irrigation provides professional installation of irrigation systems for residential homes and commercial businesses throughout Maryland, Washington DC, Richmond VA and Northern Virginia. Maintenance of existing systems, winterizations and repairs also available.