Queen Annes Maryland Landscape Lighting Design & Installation
Landscape Lighting design & installation is available for residential homes & commercial businesses or properties throughout Queen Annes County Maryland including Barclay, Bodkin Island, Carpenter Island, Centreville, Chester , Chestertown, Church Hill, Crumpton, DeCoursey Island, Ewingville, Grasonville, Ingleside, Kent Narrows, Kingstown, Price, Queen Anne, Queenstown, Roberts, Romancoke, Starkey Corner, Stevensville, Sudlersville, Templeville, Wye Island & Wye River..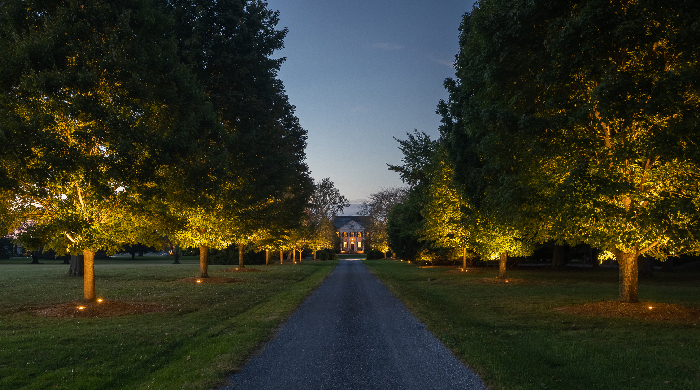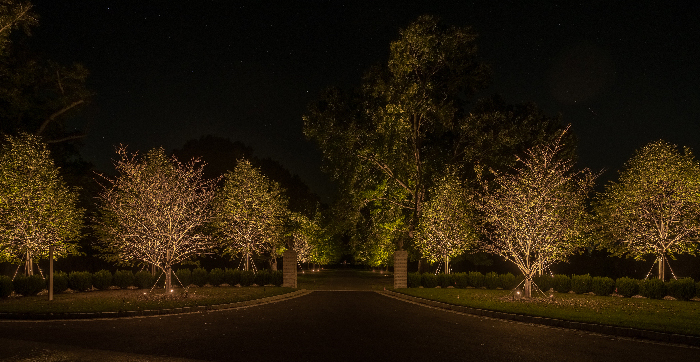 Outdoor / Exterior Landscape Lighting in Queen-Annes County MD Includes:
Tree Lighting
Swimming Pool Lighting
Garden Lighting
Security Lighting
Driveway Lighting
Home Exterior Lighting
Backyard Lighting
Walkway / Patio Lighting
Stair & Step Lighting
Deck Lighting
Types of landscape lighting available for homes in Queen Annes County Maryland includes low voltage lighting, led lighting, solar lighting, well lights, bullet lights, flood lights, down lights, accent lights, stair lights or some combination of options. Landscape or exterior home or business lighting is useful for safety & security purposes, to enhance the curb appeal, provide extra illumination to highlight outdoor features like trees & gardens, increasing your property value or just to provide more lighting in your yard for relaxing & enjoying the outdoors. Our professional landscaping lighting designers will assist you in choosing the best outdoor lighting for your home or business and will provide expert installation and maintenance services to keep the lighting working great for years to come.
If you are searching the internet for "best landscape lighting contractor near me", "best landscape lighting installer near me" or "top rated landscape lighting design in Queen Annes County Maryland", we serve all of Queen Annes County, Maryland and its neighboring towns and cities.
Review by Jan,
"Great service provider. Staff is very prompt and courteous; always willing to answer your questions and concerns."