Henrico Virginia Landscape Lighting Design & Installation
Landscape Lighting design & installation is available for residential homes & commercial businesses or properties throughout Henrico County Virginia including Biltmore, Bosher, Bradley Acres, Bretton Woods, Bridlewood, Broad Meadows, Brook Hill, Canterbury, Capitol View, Central Gardens, Chamberlayne, Chamberlayne Farms, Chamberlayne Heights, Chickahominy, Cloverland, Crestview, Currituck Farms, Darbytown Estates, Deep Bottom, Dorset Woods, Drouin Hill, Dumbarton, East Highland Park, Eastover Gardens, Elko, English Hills, Erin Shades, Fair Hill, Fair Oaks, Fairlawn Heights, Fayette Park, Forest Meadow MH Park, Fort Lee, Gayton, Gilbert Gardens, Glen Allen, Glenbrook Hills, Glenwood Farms, Green Meadows, Greendale, Greenwood, Heckler Village, Highland Springs, Holly Glen Estates, Huntington Heights, Hunton, Lakeside, Laurel, Laurel Lakes, Laurel Park, Laurel Village, Laurel West, Lawndale Farms, Lee Park, Lewis Gardens, Longdale, Lorraine, Lydell Heights, Lynn, Grove, Manbur, Mayfair Place, Middleton, Montrose, Mooreland, Mooreland Farms, Mountain Laurel, North Run Estates, Northfield, Northwoods, Oak Hill, Oakland, Old Cannon Estates, Pine Heights, Quail Walk, Quioccasin, Randolph Ridge, Richmond Heights, River Road Hills, Robinwood, Rocketts, Roslyn Hills, Saint Joseph's Villa, Sandston, Sandston Highland, Schrader Woods, Seven Pines, Shady Grove, Short Pump, Solomons Store, Springdale, Stonewall Manor, Sweet Briar Park, Tuckahoe, Tuckahoe Village, Turner Woods, Varina, Varina Farm, Varina Gardens, Varina Grove, Varina Meadows, Varina Place, Virginia Heights, Wedgewood, West Jenningsville, Westbriar, Westham, Westhampton, White Oak Swamp, Whitlock Estates, Williamson Farms, Windsor, Windsor Place, Woodlawn Terrace, Woodman Terrace, Woodview Hills, Wyndham, Yahley Mills Estates, Yellow Tavern & Ziontown..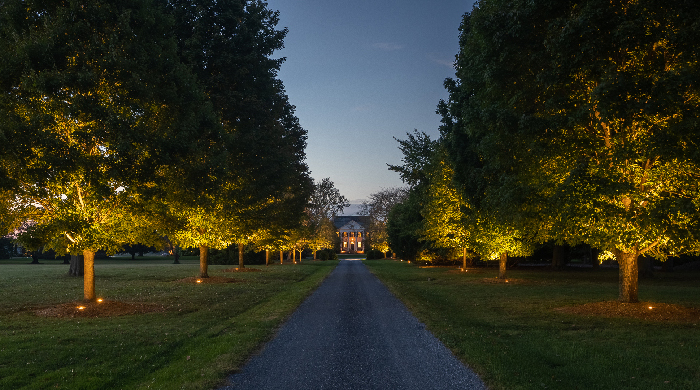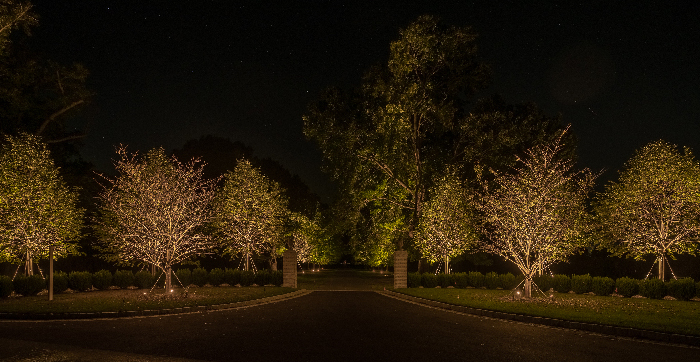 Outdoor / Exterior Landscape Lighting in Henrico County VA Includes:
Security Lighting
Deck Lighting
Driveway Lighting
Home Exterior Lighting
Stair & Step Lighting
Garden Lighting
Backyard Lighting
Walkway / Patio Lighting
Tree Lighting
Swimming Pool Lighting
Types of landscape lighting available for homes in Henrico County Virginia includes low voltage lighting, led lighting, solar lighting, well lights, bullet lights, flood lights, down lights, accent lights, stair lights or some combination of options. Landscape or exterior home or business lighting is useful for safety & security purposes, to enhance the curb appeal, provide extra illumination to highlight outdoor features like trees & gardens, increasing your property value or just to provide more lighting in your yard for relaxing & enjoying the outdoors. Our professional landscaping lighting designers will assist you in choosing the best outdoor lighting for your home or business and will provide expert installation and maintenance services to keep the lighting working great for years to come.
If you are searching the internet for "best landscape lighting contractor near me", "best landscape lighting installer near me" or "top rated landscape lighting design in Henrico County Virginia", we serve all of Henrico County, Virginia and its neighboring towns and cities.
Review by Sharon S.,
"Love this company and the personal service they provide. Their staff is professional, timely and expert in their field. We have used this company for years and are extremely pleased with them."