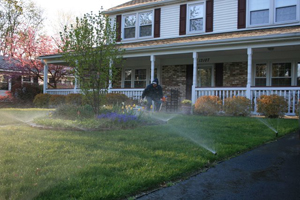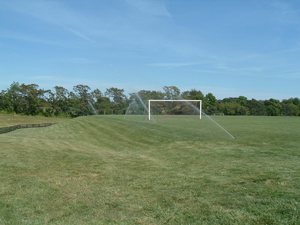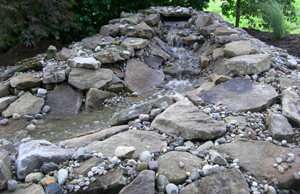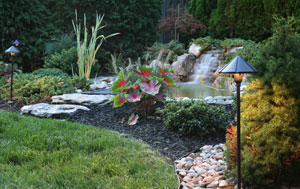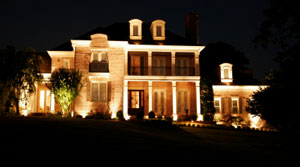 Serving All Of Carroll County MD

Carroll County Maryland Irrigation Company / Landscape Lighting / Water Features
Montgomery Irrigation offers the best quality residential and commercial irrigation and sprinkler contracting service, repair, design and installation to homes and businesses throughout Carroll County Maryland including Mt Airy, Hampstead MD, Manchester, Marriottsville,Westminster, Winfield, Woodbine, Finksburg, Mount Airy, New Windsor, Sykesville, Eldersburg, Taneytown Maryland, Taylorsville and Union Bridge MD.

Services available include:
drip irrigation
lawn sprinkling systems for all size yards
backflow preventer testing
landscape lighting in Carroll County MD
lawn sprinkler system repairs
irrigation system design and installation
audits
lawn irrigation system service Carroll County MD
winterizing sprinkler systems and irrigation
deck lighting
sidewalk, walkway, paths and decorative driveway lights
garden irrigation systems
sprinkler and waterline repair
maintenance of sprinklers
outdoor lights
rainwater harvesting systems
ecosystem ponds / streams / waterfalls
wetland filters - installation and repairs
duck ponds and swimming ponds
sprinkler head repairs
sprinkler valve repairs and controller repairs
irrigation pipe and pump repairs
pump installation and service
drainage installation and service
solar lights for illumination and safety
water features
waterfall installation
irrigation for water conservation
pond installation
energy effecient LED landscape lighting Carroll County MD
underwater lighting to illuminate ponds and waterfalls
... for commercial businesses, landscape beds, residential homes, golf courses, athletic sport fields, nurseries and gardens, high schools, middles schools, tennis courts, parks, hanging plant watering, container irrigation,trees and ornamentals and more. Our professional lawn irrigation contractors serve all of Carroll County Maryland.